Researchers at WUT continue research on sodium-ion batteries
Increasingly, Na-ion batteries have generated a lot of interest over the years due to their low production costs and the ease of obtaining raw materials, among other things. Unfortunately, because of their poor durability and unsatisfactory electrochemical capacity, they are still not seen as a reliable alternative to the most popular and expensive lithium-ion cells. Researchers at WUT are working on solving this problem. Their project is being implemented under ENERGYTECH-1 research grant.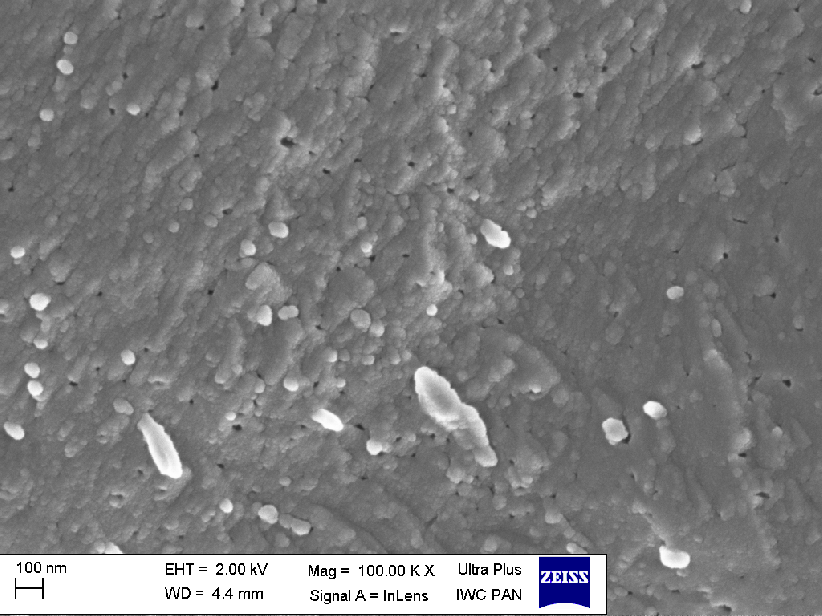 Although the technology utilised in sodium-ion batteries is nothing new, the work on its improvement has been going on for at least a decade. At the same time, a lot of research was carried out quite a while ago on the analysis of the process of nano-crystallisation of glassy analogues of cathode materials for lithium batteries, including vanadate-phosphorus and lithium-iron-vanadate-phosphorus ones, among others, at the Division of Solid-State Ionics, Faculty of Physics, WUT. The utilisation of appropriate thermal processing of these compounds facilitated obtaining highly conductive nano-crystalline samples without adding various forms of carbon, which is normally added leading to limiting the electrochemical capacity of a battery. Currently, the possibility of utilising this technique for the materials used in sodium batteries is undergoing verification.
"As part of our research, we optimised the conditions for the synthesis of three compounds of a type of alluaudite containing various combinations of transition metals: iron, vanadium, and manganite," explains Tomasz K. Pietrzak, PhD, DSc, at the Faculty of Physics at WUT. "As a result, we obtained nanomaterials of high phase purity. Among them, the best conductive compound turned out to be Na2VFe2(PO4)3. Its conductivity at a room temperature amounted to 0.6 mS/cm," says Dr Pietrzak.
However, that's not the end of the story. The young researchers are not resting on their laurels and are planning to continue their work and produce prototype sodium cells with synthesised materials acting as cathodes, which will undergo electrochemical characteristics.
Researchers at the Faculty of Physics commenced collaboration under the research grant with the Faculty of Physics at Vilnius University. The project is being implemented in collaboration with the Faculty of Chemistry at WUT, whose support will be indispensable during the assembling of prototype electrochemical cells.
The project "NASICON and alluaudite type nano-materials as cathodes in sodium batteries" is funded within the research grant of Research Centre POB Energy Conversion and Storage under the "Excellence Initiative – Research University" project.
Research team:
Tomasz Karol Pietrzak, PhD, DSc; Aldona Zalewska, PhD, DSc, professor at WUT; Maciej Nowagiel, MSc; Mateusz Samsel, BSc
Source: materials sent by Tomasz Karol Pietrzak, PhD, DSc.