Increasing the sensitivity, selectivity and reliability of results of biochemical analyses
Scientists from the Faculty of Electronics and Information Technology at WUT are devising a new measurement method which facilitates obtaining highly sensitive, selective and, at the same time, universal sensor, and biosensor solutions. Research is conducted as part of the FOTECH-1 research grant.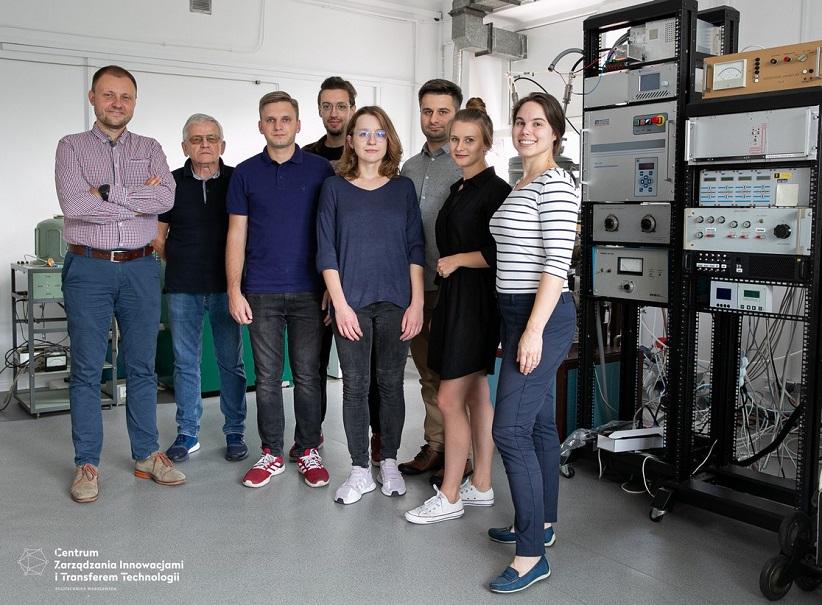 A huge problem in many sensory techniques used in biological research, among others, are falsely positive results, which might result in the adoption of inappropriate treatment methods causing potential suffering in patients or increased likelihood of microorganisms mutations. The problem is especially important for high sensitivity measurements.
"One of the ways of identifying erroneous measurement results is the parallel use of various measurement techniques and their mutual verification," says Mateusz Śmietana, PhD, DSc, Associate Professor. "Unfortunately, utilising a few techniques in the analysis of the same material at the same place and time is seldom possible, which makes it difficult to identify a potential measurement error for one of the techniques," he explains.
For this reason, an international team consisting of researchers from the Warsaw University of Technology, among others, has undertaken the task of devising a method facilitating simultaneous application of spectrophotometric measurement and electrochemical measurement based on fibre optic sensor and resonance of suppressed modes.
"Fibre optic structures devised and optimised by our team for the purpose of optical and electrochemical measurements, coated with a thin layer of indium tin oxide provide us with a unique opportunity to combine three techniques," explains Professor Śmietana.
In their work, researchers place special emphasis on the improvement of the sensitivity and selectivity as compared to the independent measurements, and the improvement of the reliability of results through mutual measurement verification.
In the future, the findings of research conducted as part of the grant will allow researchers to construct a universal platform providing them with unique opportunities for highly reliable detection of a high spectrum of chemical and biological compounds such as DNA, proteins, viruses and bacteria.
"As part of the research grant under the IDUB programme, we can test the concept of method application and the functioning of the measurement system," says Professor Śmietana. "Further development of the devised sensor platform requires huge financial resources we are planning to obtain as part of a collaboration with an industrial partner," he adds.
International collaboration
The FOTECH-1 research grant has allowed the researchers to improve the existing collaboration with fellow researchers from Jihočeská univerzita in České Budějovice, and to start a new collaboration with a dynamically working team from Universidad Pública de Navarra in Pamplona.
"Funding awarded as part of the grant allowed us to meet, exchange experiences and collaborate," says Professor Śmietana. "Our collaboration is intensively developing on many levels."
The first research results of the team working under the supervision of Professor Śmietana were published in Nanophotonics.
-
The project "S2EC – integration of optical and electrochemical techniques towards biochemical sensing with high sensitivity and selectivity" is funded as part of the research grant of the Research Centre POB Photonic Technologies under the "Excellence Initiative - Research University" programme implemented at the Warsaw University of Technology.
Research team:
Mateusz Śmietana, PhD, DSc, Associate Professor; Monika Janik, DSc; Marcin Koba, PhD, DSc; Katarzyna Lechowicz, MSc; Emil Pituła, MSc; Professor Vitezslav Stranak; Dr Petr Sezemsky; Professor Ignacio Del Villar; Professor Ignacio Matias.